Bea§t-mÅn-Crea†ure?'§ 🔊ReADeR🔊
?!.xXXXx,,,WAI† HERE,,,xXXXx.!?
ReADeR🔊MIGHT †AKE Å💨§ECOND 2📳LOADxXXXx
❌______🚫______❌______🚫_____❌
Bea§t-mÅn-Crea†ure? CHAP†ER 3:'§🔉AUDIO🔉,§
H🌎Pê%EVeRY'🌍NE #1§ §†"AY"¡ñg §åfE? WHILE! ênjo¥1NG.
JUST IN CASE YOU DIDN'T KNOW…
YOU CAN TOUCH THE PLAYER IN THE COLORED SHADED AREA WHILE PLAYING TO CHANGE POSITIONS IN THE CHAPTER SO YOU CAN LEAVE & PICK UP IN THE SAME SPOT A
†
A' LATER=POINT…
CHÅP†ER 3'§ 📄'§ &? 🖼'§! bêL🌍W.​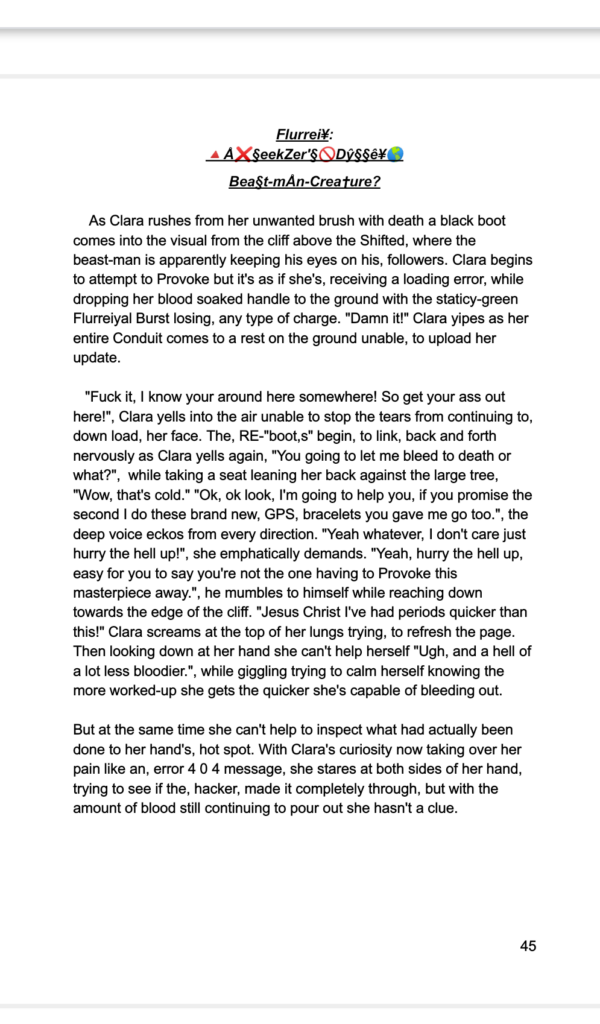 DON'
†
FORGE
†
🔍-ing I§😷a1w'A¥'§🤮
CHAPTER 3: Bea§t-mÅn-Crea†ure b¥ clicking?